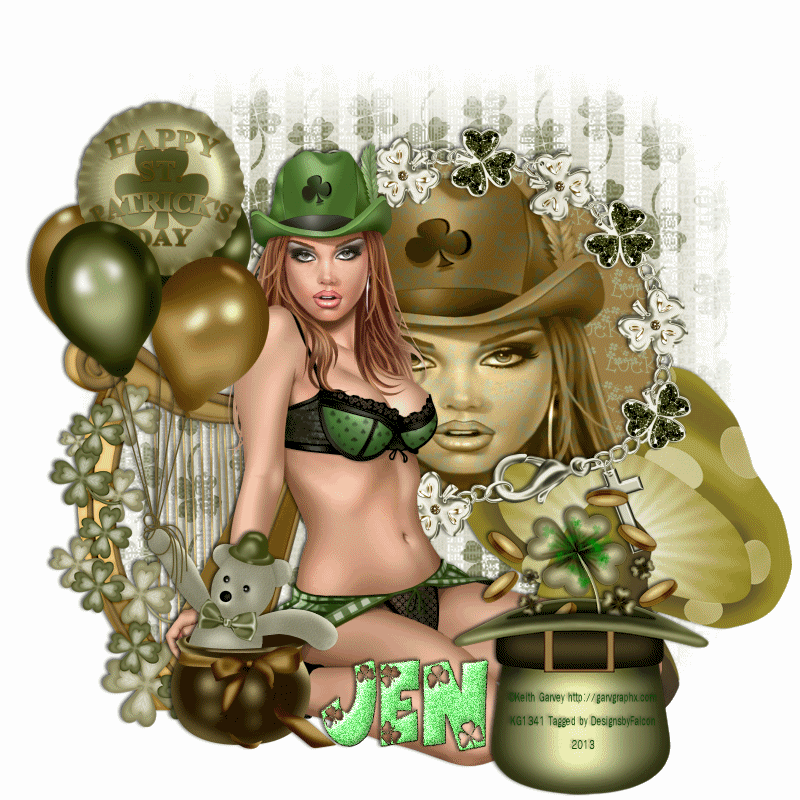 PTU Irsih Maiden created by SleeknSassy Designz
You can purchase this beautiful kit at
Scrappindollars
.
Artwork of © Keith Garvey
Currently available at
Garv-Girls
.
You will need a license to use this artwork.
Font of choice
Mask of Choice .
Animation
Here
Simone has made some wonderful animations,
please leave some love.
Animation shop
This was written with the use of PSP X5.
You may recreate it any version of PSP.
New transparent raster layer 800 x 800.
You can resize or crop later.
Open IM_Elemant20 c/p as new layer move to right, add drop shadow.
Cllick inside with Magic wand Selections-Expand by 4.Add new layer.
Open IM_paper copy paste into selection, drag below frame layer.
Add a new layer above paper layer.
Select your closeup tube copy paste into selection,c.hange blend mode to Lumancy(L).Deselect.
Open IM_Element50 c/p below paper layer, resize 75 percent, drag to right of layer.
Open IM_Element18 c/p above frame layer, move to left add drop shadow.
Select your main tube c/p adjust size if needed.Add drop shadow.
Open IM_Element22 c/p move to left of tube add drop shadow.
OPen IM_Element4 c/p move to right of tube resize 85 percent Adjust-sharpen. Add drop shadow.
Add your Artist © and your name then crop or resize.
Animation
1. Open AS click back to Psp, please make sure your Progate paste button is activated.
2. Edit Copy Special-copy merged.
3. Click in AS paste as new animation.Using Ctrl+L till you have 12 frames.Select All (Ctrl+A)
4. On your animation Select all Edit Copy.
5. I pasted mine on the large clover in hat you may place it where you want.
6. Check your animation then save as a Gif.
Thank you for trying my tutorial, I hope you enjoyed it.
I'd love to see your results please email me Here
so that I can show them on my Blog.
Tutorial by © Maree *(DesignsbyFalcon) 2013.